Settled in gorgeous Hayden, ID, this family home built by Aspen Homes, brings rustic appeal with clean lines and modern finishes.  The kitchen and dining room floor sprawls with Shaw Industries' Array vinyl plank in color, Breckenridge inlayed with a similar plank, Urbanality in color, Ferry.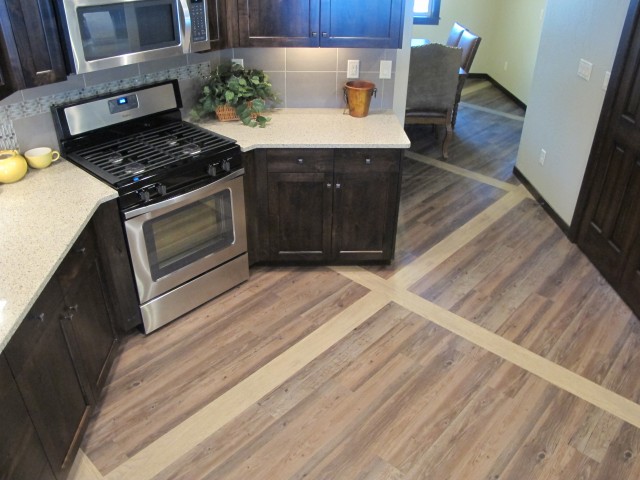 The kitchen backsplash was put together using Thompson Tile & Stone's Kelly tile in a 10×13 size with the color, grey.  To accompany the tile and give a focal point, we inlayed a weave mosaic that is also three dimensional.  The mosaic is called Beveled Convex Glass also in the color grey.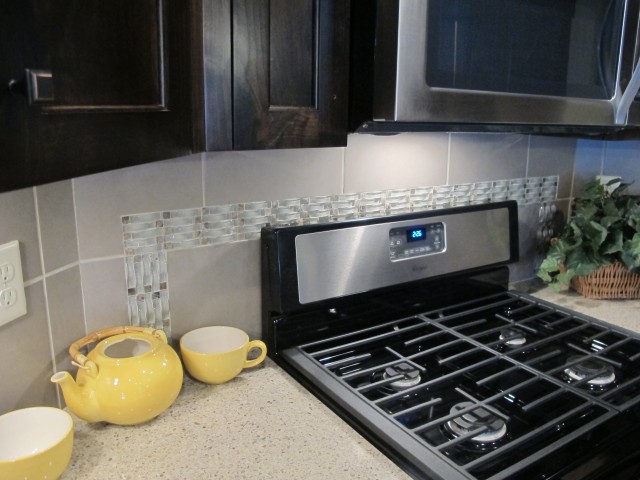 The master bathroom is stunning and completely custom.  The main backsplash on the vanity from Statements Distinctive Tile & Marble, is a micro brick mosaic called Pearl in color, desert.  The reoccurring sequence of the cathedral styled arches are dramatically framed by this same Pearl mosaic.  Behind the vanity stands a gorgeous walk in shower with a Danya 3×3 mosaic tile floor in color, Basin and the walls are Mannington Tile, Catalina in color, Sand Dune.