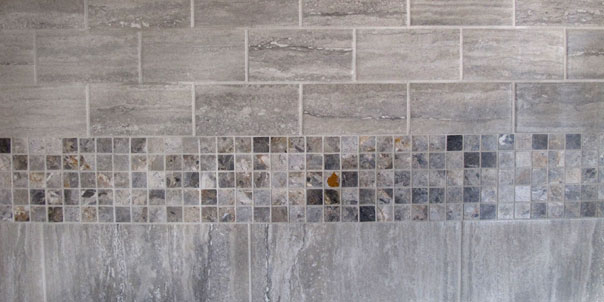 Tile
Gorgeous color body porcelain, hand painted ceramics and unique decoratives. We have every size available in nearly any color hue all readily available from our extensive network of distributors across the Pacific Northwest.
Ceramic
The art of ceramic tile dates back to some 4000 years ago and has been used for flooring and decoration ever since. Ceramic tile is made from a clay that is shaped and dried and then fired in a kiln at very high temperatures. It is then painted and fired again to create a glaze. It is a strong surface that, if properly installed, can wear well and last for years.
Porcelain
Similar to ceramic tile, porcelain is made from very fine sand and is fired at a very high heat making the end result closer to a glass product. It is frost proof and has the ability to be polished. Often, porcelain tile has the surface color died all the way through making dents and cracks seem less noticeable. It's virtually maintenance free and highly durable.
Glass & Metal
Glass tile is frost proof, water proof, highly durable and maintenance free. It has a wide range of colors and sizes and is a premier choice for designers and architects. Metal and cast metal tiles have a variety of finishes including, bronze, copper, silver and gold. Some porcelain tiles may have a metallic glaze on the surface but are not, in fact, metal.
Some of the Brands We Carry
Northwest Tile & Floors
3900 N Schreiber Way
Coeur d'Alene, Idaho 83815
Visit Our Showroom Today