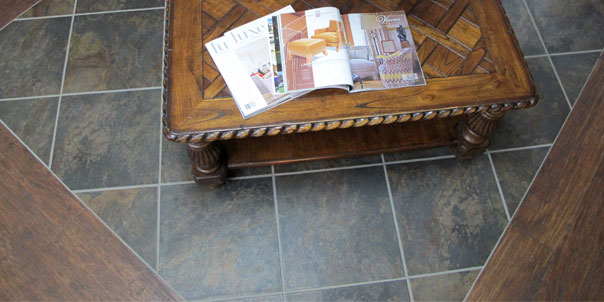 Vinyl
There is nothing more maintenance-free or durable than a vinyl floor. This stuff is tough! New vinyl planking or individual vinyl tiles can really transform a room, while sheet vinyl is a cost effective way to add some flair to your space.
Sheet Vinyl
Resilient flooring (or sheet vinyl) is made from PVC, a mix of petroleum and the extraction of chlorine. Linoleum is another variety and is made with renewable resources including linseed oil, pine rosin, ground cork dust and wood flour. They are both sufficiently flexible and are ideal for buildings where more riged material would crack.
Planks – LVP
Vinyl plank flooring offers a few advantages over real wood. It is highly durable and suitable for pets, children, and heavy commercial traffic areas. Vinyl planking is very easy to clean, water resistant and, in some cases, waterproof! Its flexibility allows for easy install and this less expensive alternative to wood that will last for years and looks great.
Tiles – LVT
Unlike ceramic and porcelain tiles, vinyl tiles are warm underfoot, easier to install than sheet vinyl and practically indestructible. They are maintenance free, impenetrable to water and stains, UV resistant and come in many different sizes, colors and patterns. If one is damaged, replace just a single tile instead of the whole floor. Some patterns can be installed and grouted resulting in an authentic tile look.
Some of the Brands We Carry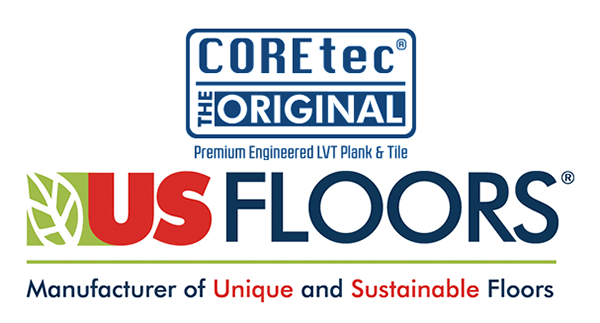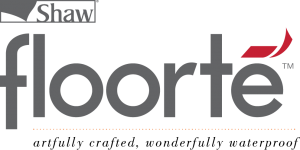 Northwest Tile & Floors
3900 N Schreiber Way
Coeur d'Alene, Idaho 83815
Visit Our Showroom Today