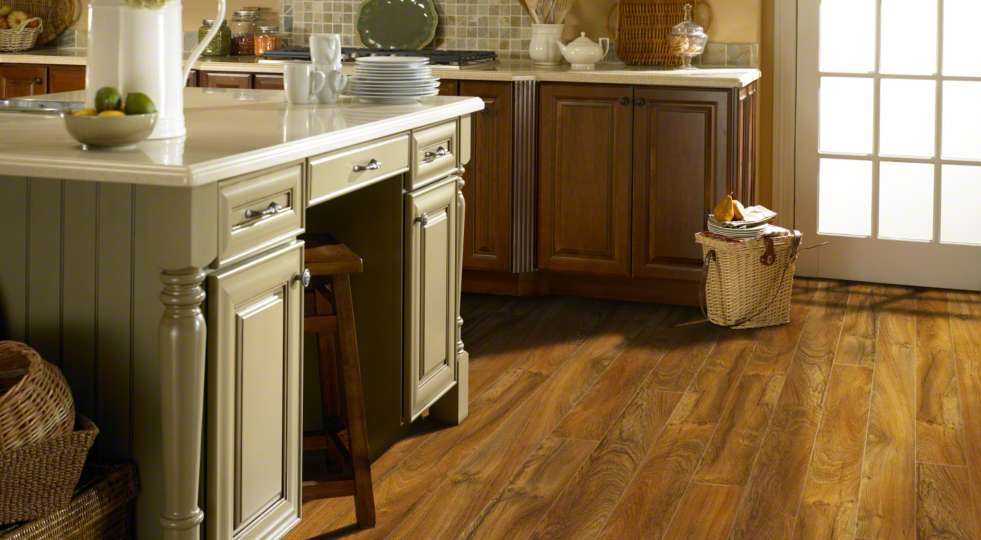 Laminate
Durability and functionality accurately describe the advantages of a laminate floor in your home. The visual effects available now are incredible, and a medium price point makes it a good choice for high traffic, busy households.
The Product
Laminate flooring affords many advantages. It does not fade in the sunlight and is resistant to stains, impacts and scratches. This is due to the incredibly durable melamine plastic wear layer. Couple this with outstanding graphics, texturing and edge detail, and this flooring type fits the bill for many families.
Water Resistant
Shaw has upgraded product line called Repel Laminate. It was designed to stand up to the toughest household conditions. Repel Laminate is scratch, stain and fade resistant, kid and pet friendly and easy to install. Accidents do happen. But Repel Lamiante gives you time to clean up spills, making it easier to protect the beauty of your floor.
Installation
Laminate flooring is a floating floor installation. We typically use a foam underlayment beneath the floor, and there are varying types. Eco-Ultimate Silencer is made with recycled rubber tires, and offers antimicrobial protection along with sound deadening properties. Since laminate is a floating system, it is ideal in remodel situations and can be put right over many other flooring types. It is rated to install over radiant heated floors as well.
Some of the Brands We Carry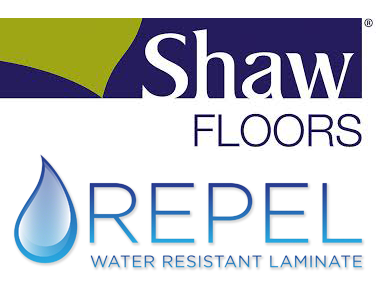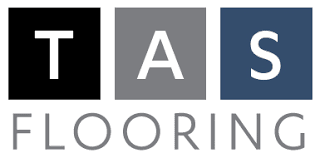 Northwest Tile & Floors
3900 N Schreiber Way
Coeur d'Alene, Idaho 83815
Visit Our Showroom Today