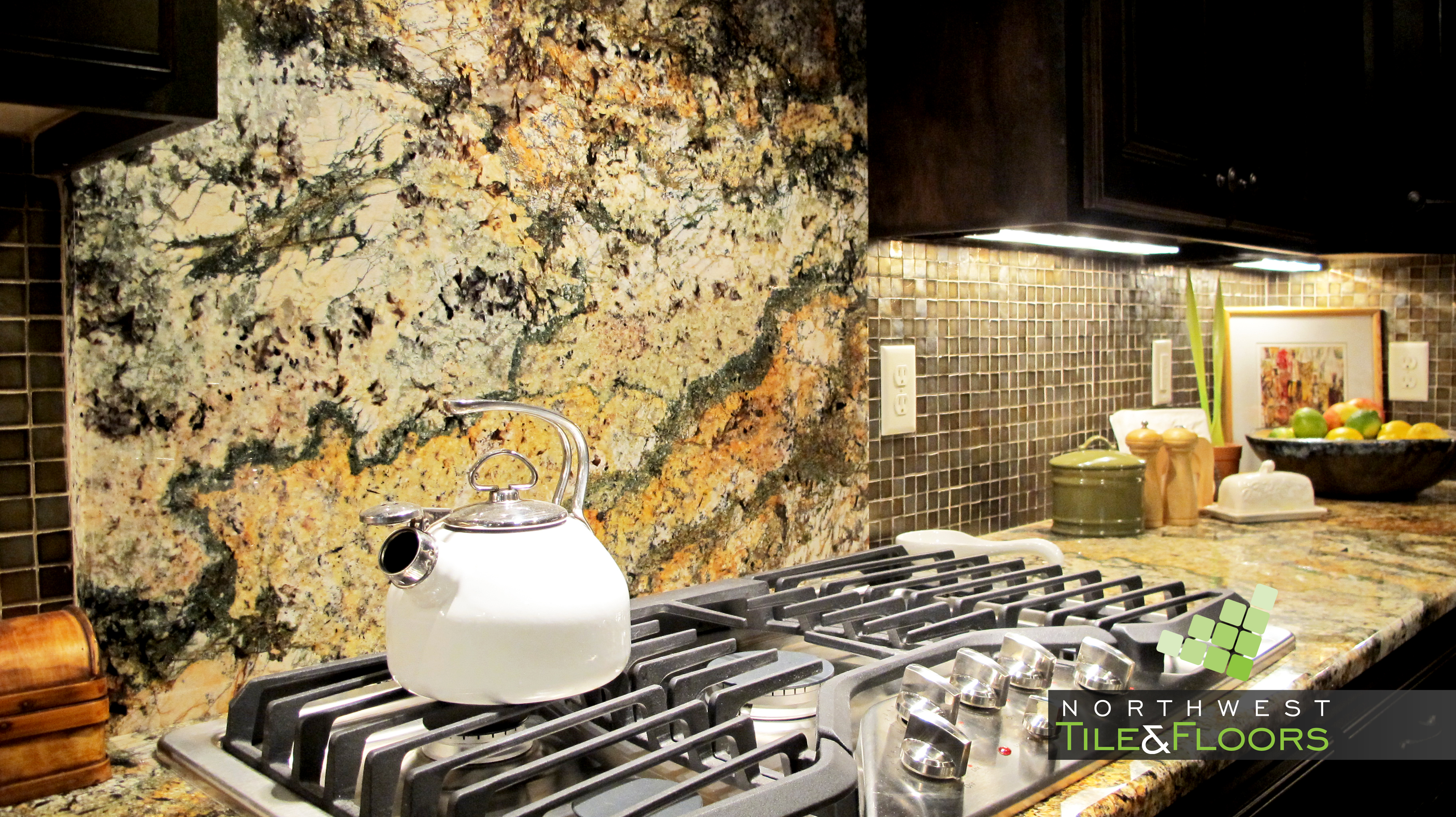 Countertops
Instantly add value to your house and glamour to your kitchen with a new quartz or granite countertop, or update a dated bathroom with a seamless laminate. Whatever the application may be, we've got you covered, literally!
Laminate
Laminate countertops are constructed by adhering a 1/16 inch of plastic material to a particle board subdeck. These countertops are cost effective, durable, and can be used to create custom looks. With over 1000 colors to choose from and some assembled with recycled products, they not only look great, but have a minimal impact on the environment. Custom edges are available to enhance your final look.
Granite and Marble
As a product of Mother Nature, granite countertops have substantial color variation. It is mined from the earth in all different parts of the world so cost can vary from piece to piece. Granite is extremely durable and is cut, polished and sealed. It will last for years with little effort on your part. These natural products are porous and should be resealed periodically.
Quartz
Quartz is a dense material that is found commonly throughout the earth. If engineered, it can be compressed with other composite materials to give it different hues or a sparkling finish. It's easy to maintain and has more consistency than its granite counterpart. Quartz is less porous and so does not require sealing.
Corian
These acrylic countertops give you a "slab" appearance, with a softer, warmer feel than either granite or quartz. Coordinating sinks can be utilized and provide a seamless connection to the countertop. The advantage to these counters its that the surface can be renewed by a simple resounding. The warmth of Corian makes it ideal for bathrooms.
Some of the Brands We Carry


Northwest Tile & Floors
3900 N Schreiber Way
Coeur d'Alene, Idaho 83815
Visit Our Showroom Today