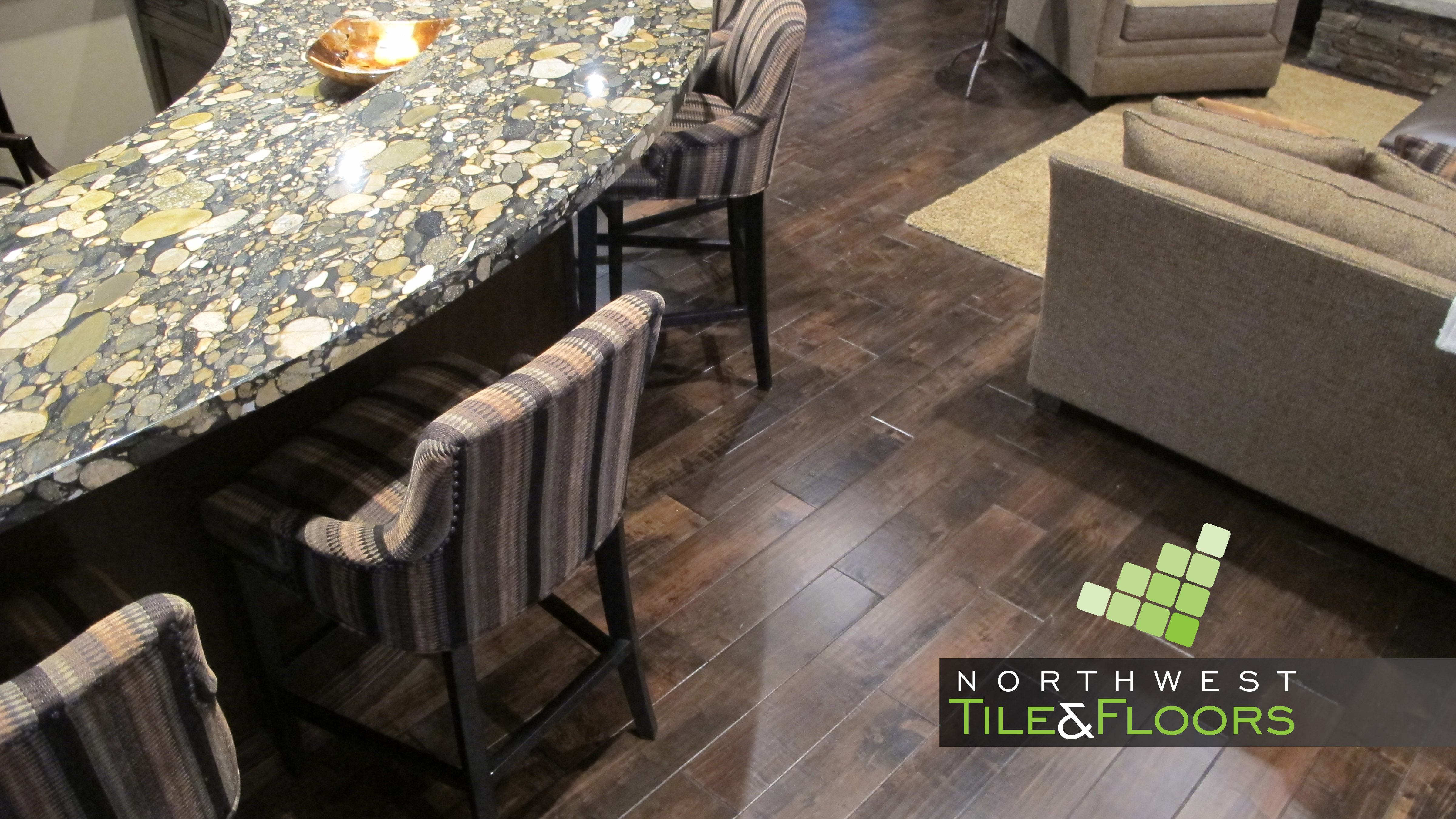 Hardwood
There is nothing like the timeless beauty of real hardwood floors. Start your search here! We have classic oak, streamline birch, bamboo and even exotic acacia to name a few.
Prefinished Engineered
Engineered hardwood is made by sandwiching a top layer of 1/16" to 1/8" of real wood to plywood that is running cross direction from the top layer which provides additional strength and dimensional stability. This floor can be nailed down, glued, or even floated on a concrete slab or wood sub floor. Prefinished floors have the added benefit of a "factory finish" which is tougher and more scratch resistant.
Prefinished Solid
Solid wood flooring is sawn into a single piece of wood and is then placed in a drying kiln where total moisture is removed from each piece. Solid wood flooring is only recommended on a wood subfloor where it can be nailed down and in areas where little to no moisture is present. This type of wood floor can be sanded and refinished a multiple number of times.
Finish On Site
Get a truly custom floor with a finish on site application. Choose from unfinished solid or engineered with any species of wood. After installation, the floor is sanded, then filler applied and sanded again. Once the sanding process is complete, your custom stain and finish is applied. This can leave a heavy and lingering odor so ventilation is a must. The advantage of finish on site hardwood is the variety of species combined with custom colorization.
Some of the Brands We Carry
Northwest Tile & Floors
3900 N Schreiber Way
Coeur d'Alene, Idaho 83815
Visit Our Showroom Today