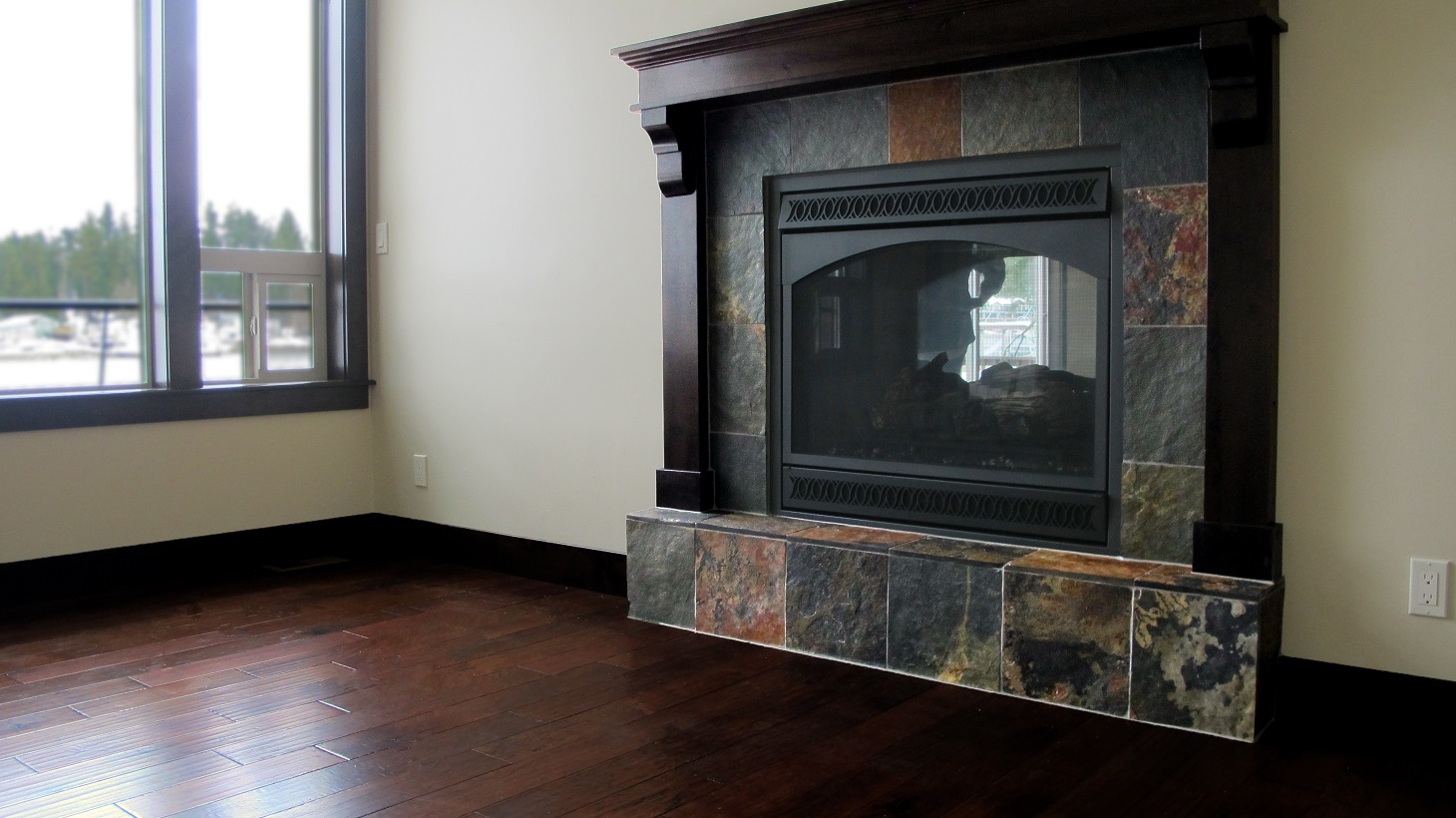 Casual rustic elements blended with more contemporary finishes gives this home a fun and eclectic personality.  Rich warm colors of natural slate bring out the beauty in the fireplace and make it a focal point in the master bedroom.  We used a rich engineered hardwood on the floor with a soft scraping to give it subtle detail.
Slate Tile: Thompson Tile & Stone Slate 12×12 Multi Color
Hardwood Flooring: Max Windsor Legends 5″ Festive Hickory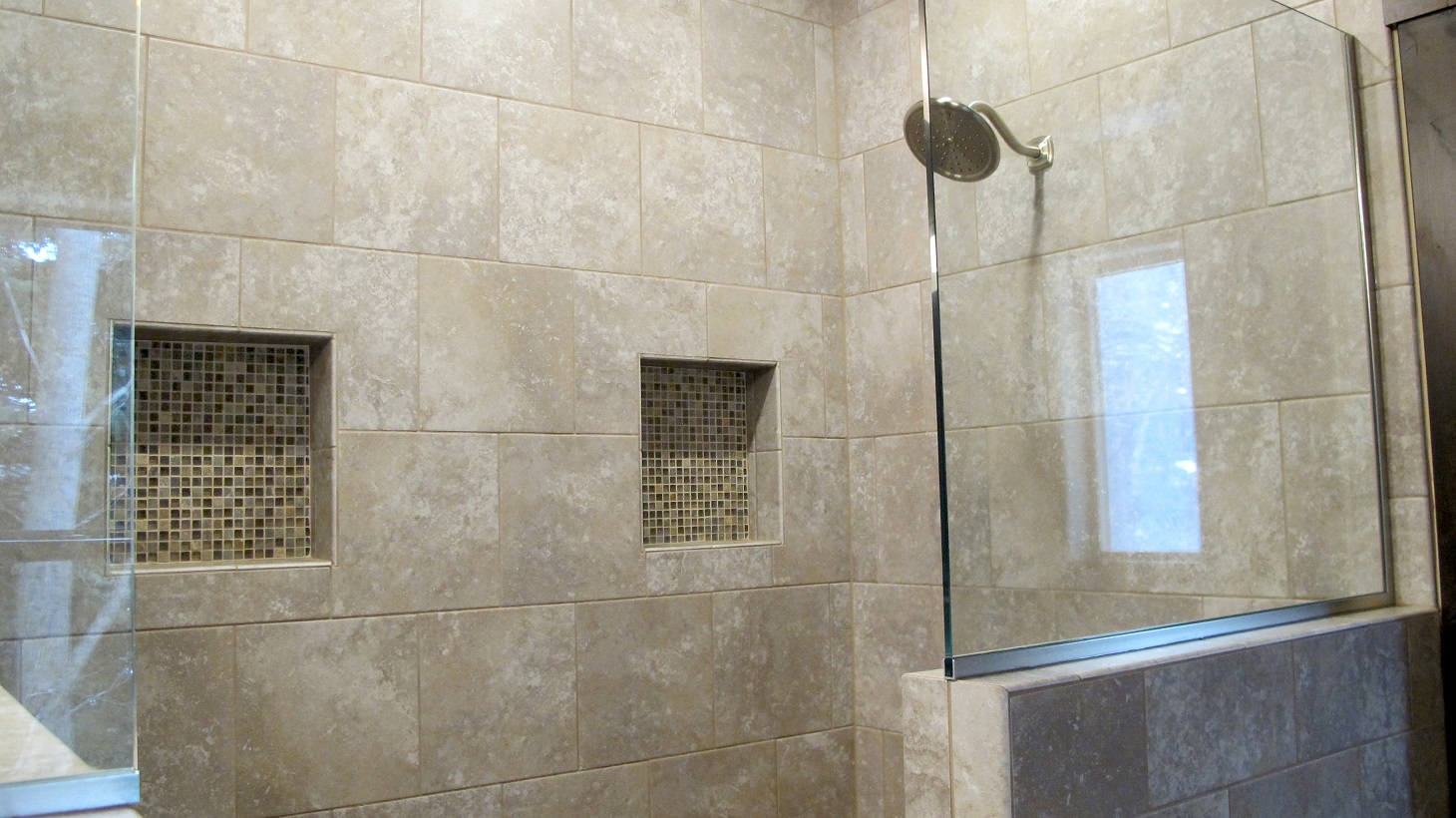 The master bathroom boasts a walk in shower with two shampoo niches side by side, array of natural-looking porcelain tile and large partitions of glass.
Main Field Tile: Daltile Sandalo 12×12 Castillian Gray
Shower Niche Accent Tile: Daltile Slate Radiance 5/8×5/8 Saddle Blend Mosaic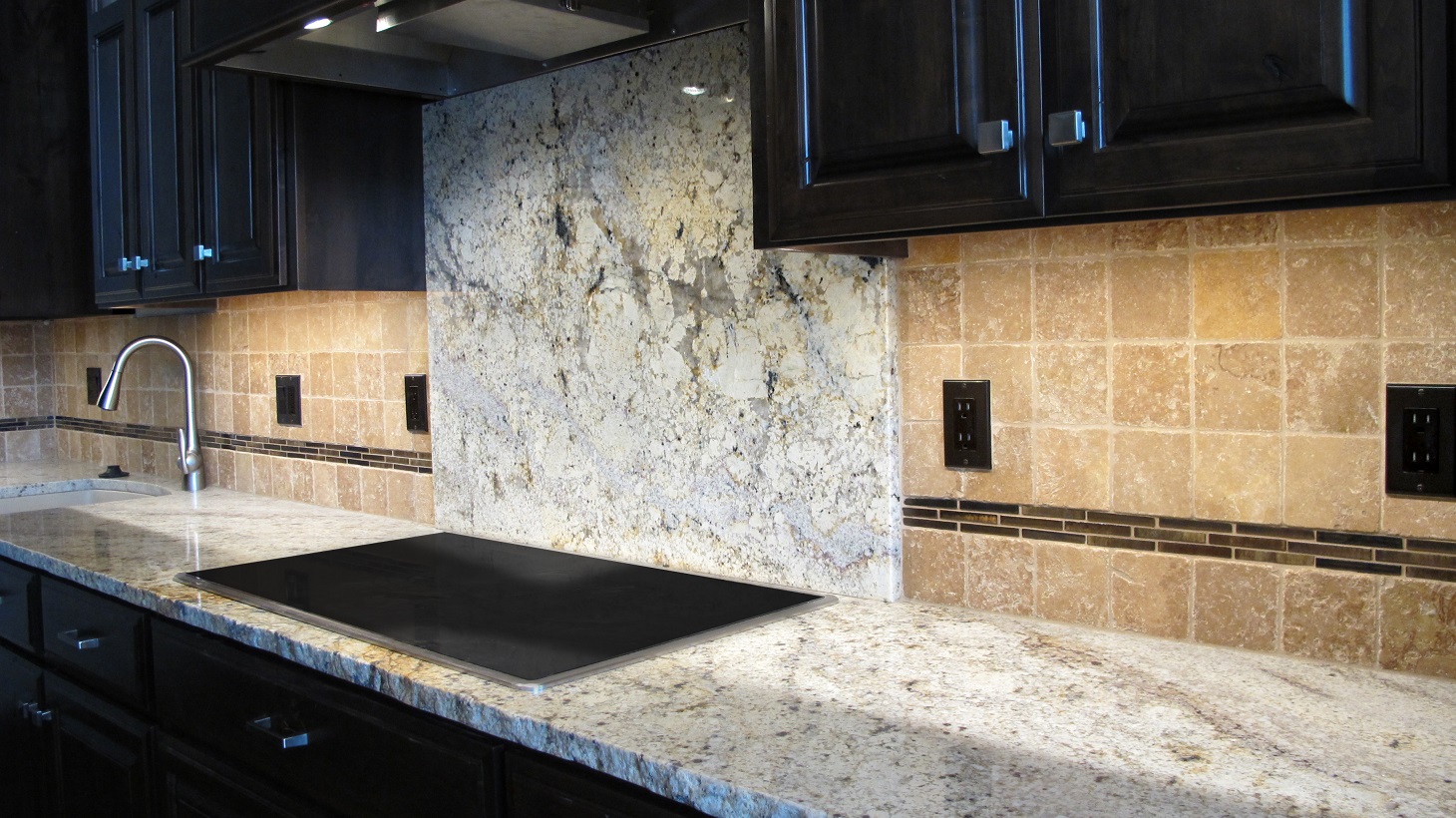 The kitchen is a stunning compilation of natural stone and really highlights the beauty of mother nature.  Granite provided by other.
Backsplash Field Tile: Tumbled Travertine Noce 4×4
Backsplash Accent: Daltile Fashion Accents 5/8×3 Illumini in Umber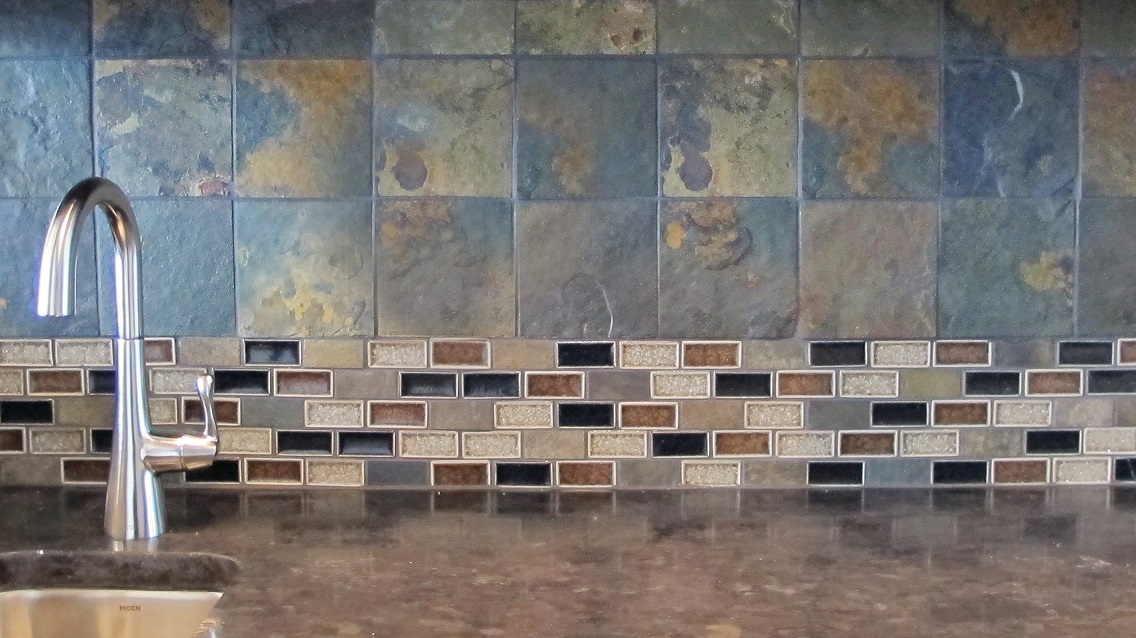 The wet-bar gets a feature of it's own with a custom backsplash mix of natural slate and a unique crackled glass mosaic.
Backsplash Lower Half: Sonoma Tilemakers Mosuprema 1×2 Northwest Blend
Backsplash Upper Half: Natural Stone 6×6 Slate Multi-Color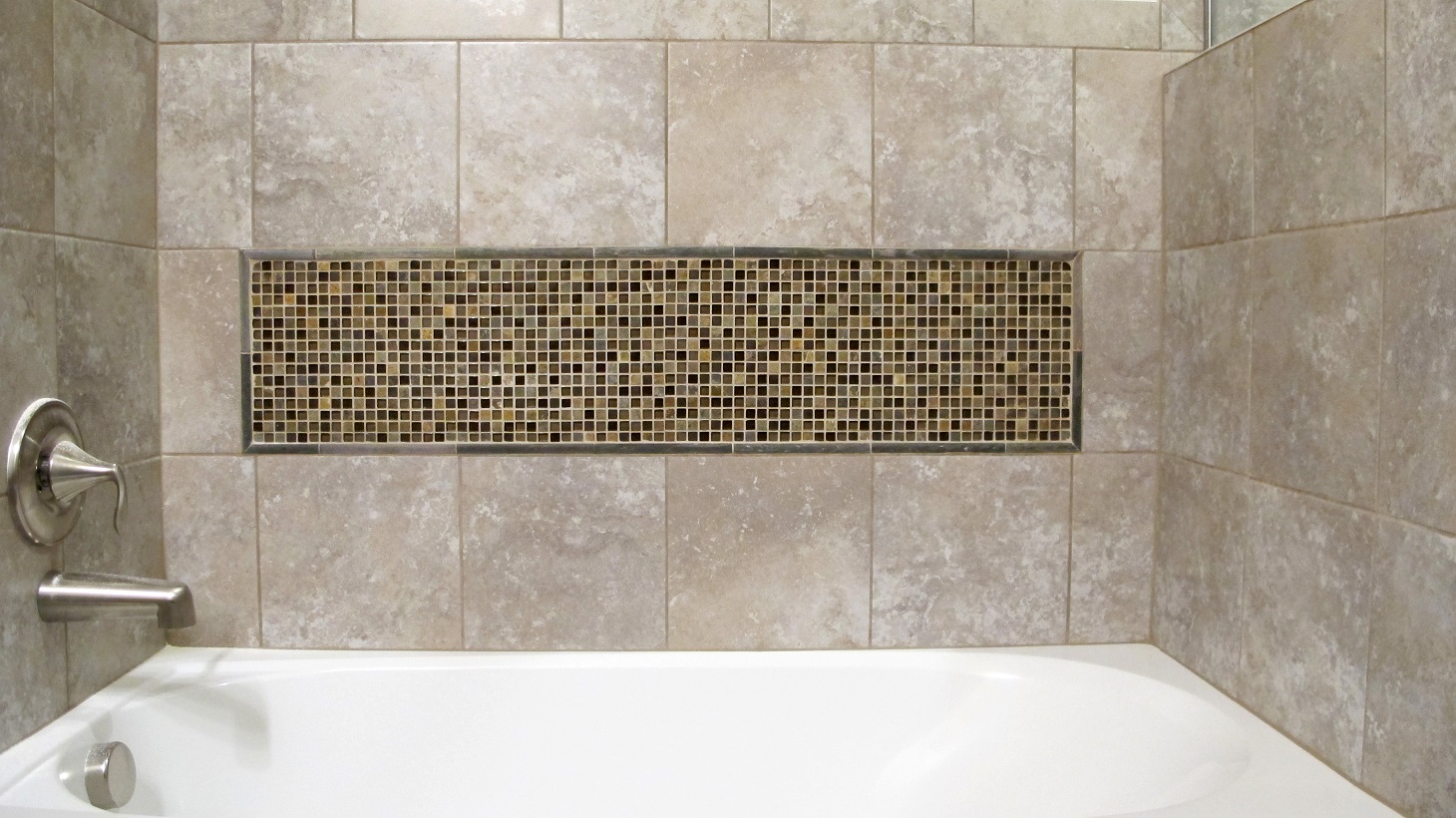 Main Field Tile: Daltile Sandalo 12×12 Castillian Gray
Accent Tile Mural: Daltile Slate Radiance 5/8×5/8 Saddle Blend Mosaic