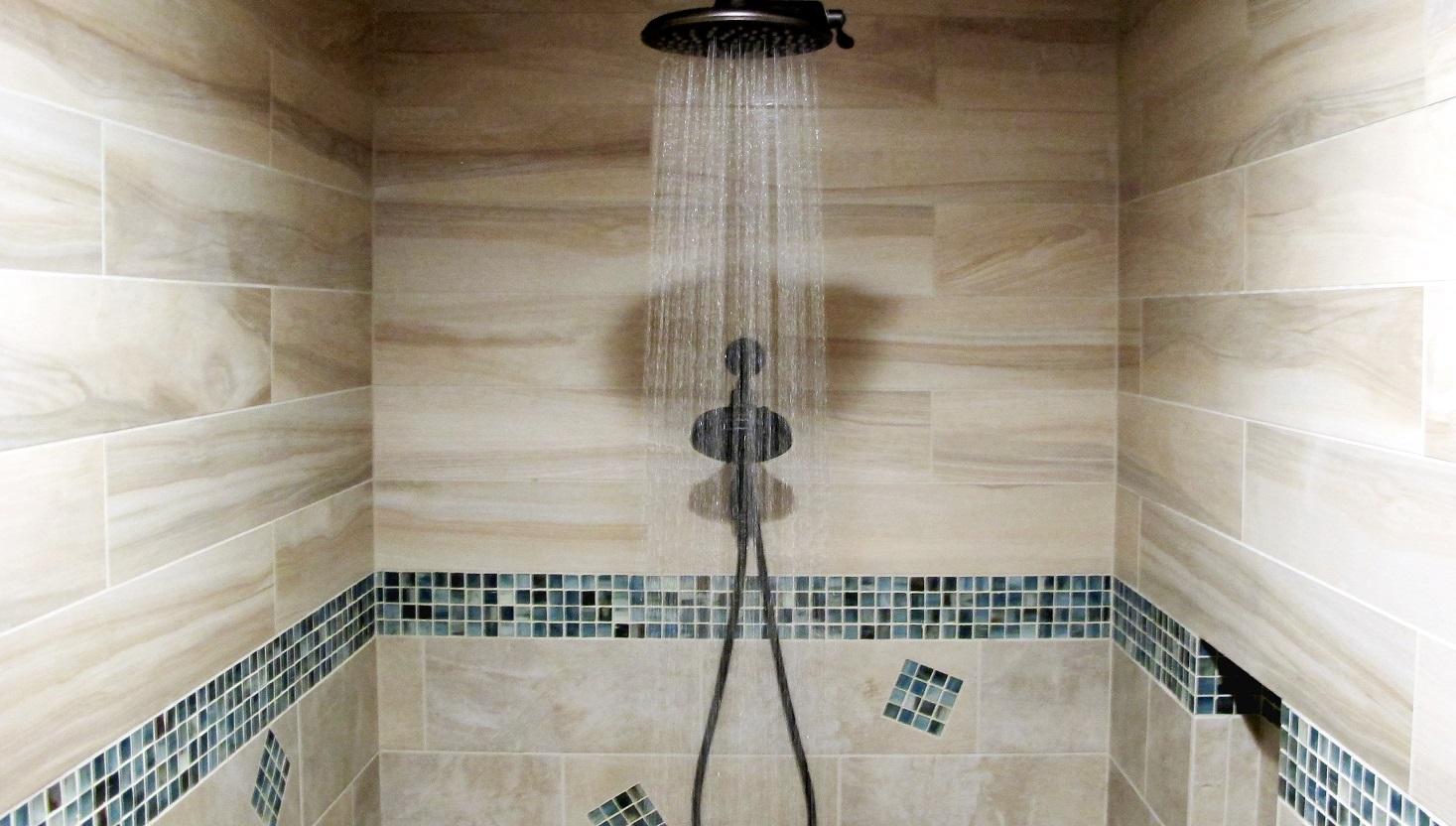 This large walk in shower brings the beautiful tranquil colors of the ocean together with modern and playful aesthetics. Porcelain 6×36 inch tile planks line the upper half of the shower.  These Italian made Tabula planks by S'tile in color, Miele give the shower a contemporary vibe.  Color is added to the space with a wonderful 1×1 Tozen Glass mosaic in color, Oxygen Silk.  The glass is tumbled and roughed up to give a worn sea-glass texture.  Rich aquatic blues and serene sand tones provide a peaceful and energizing setting to start your day off right.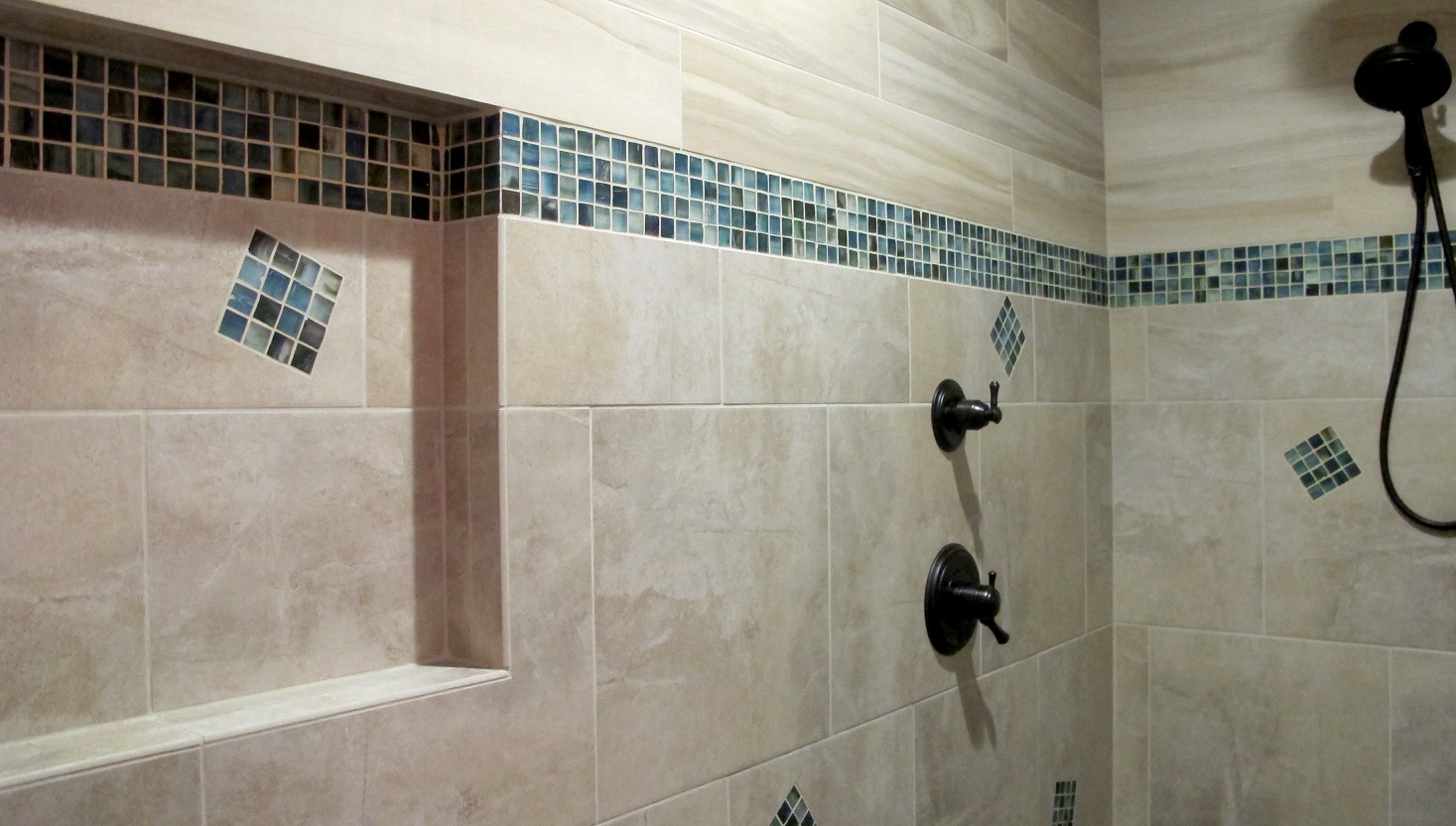 The decorative glass band carries itself throughout the perimeter of the shower and wraps in two niches.  What glass pieces were left over, we incorporated randomly into the 18×18 Slate Valley porcelain tile by Mannington.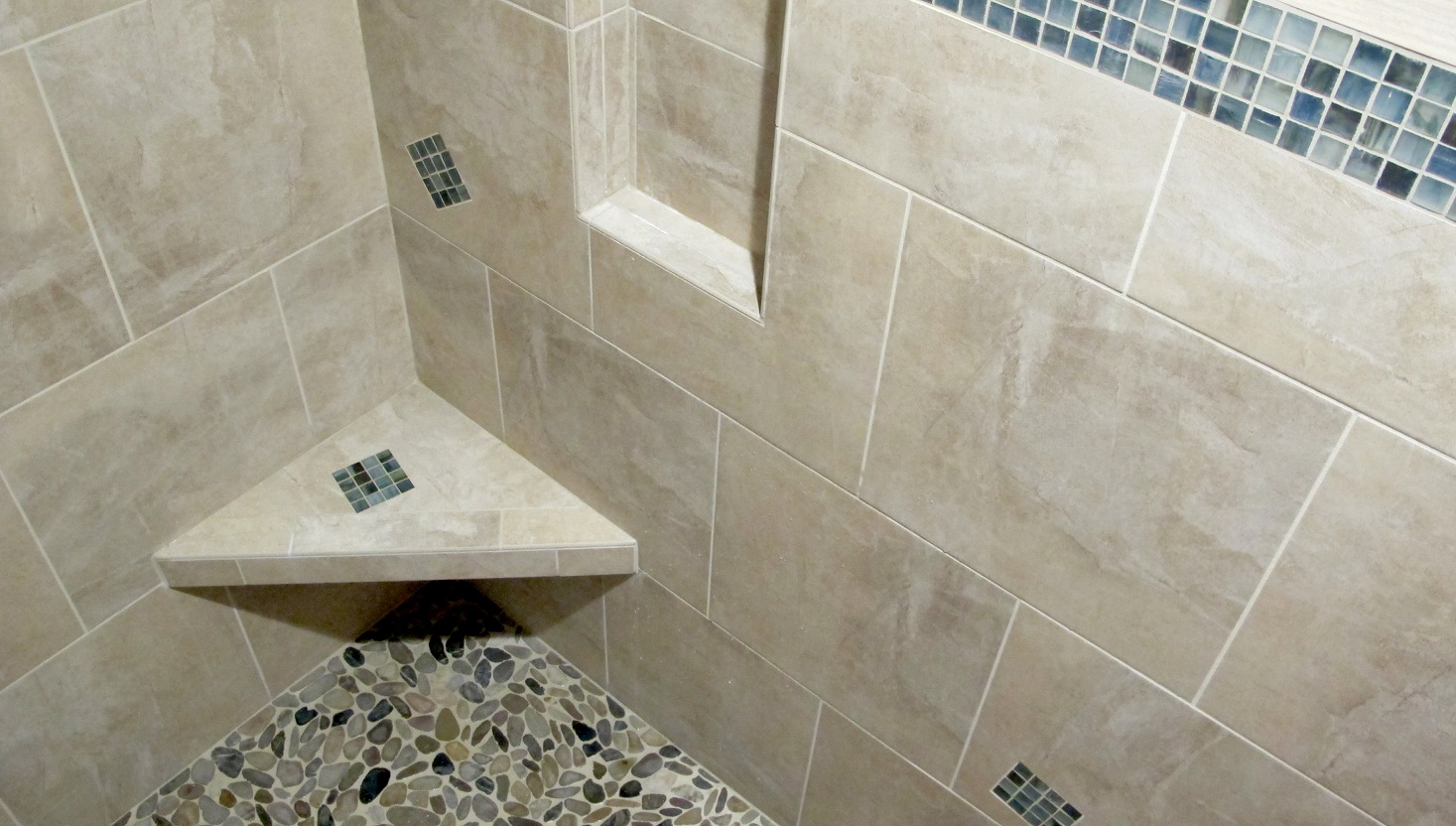 Riviera Pebbles in Four Color Blend by Emser Tile & Stone provide a therapeutic surface for your feet to rest and act as the sloping shower pan.