spanning the length of the kitchen perimeter, these beautiful 3×6 subway tiles are the perfect combination of contemporary and classic.  manufactured by Olympia tile, colour and dimensions is a versatile and beautiful way to cover any wall.  it's available in sizes ranging from a 2×8 to as large as an 8×20.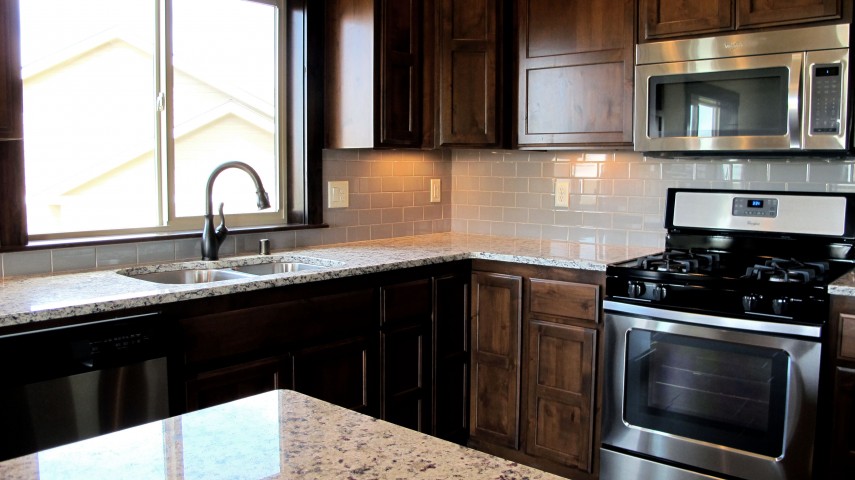 here's another view in the kitchen.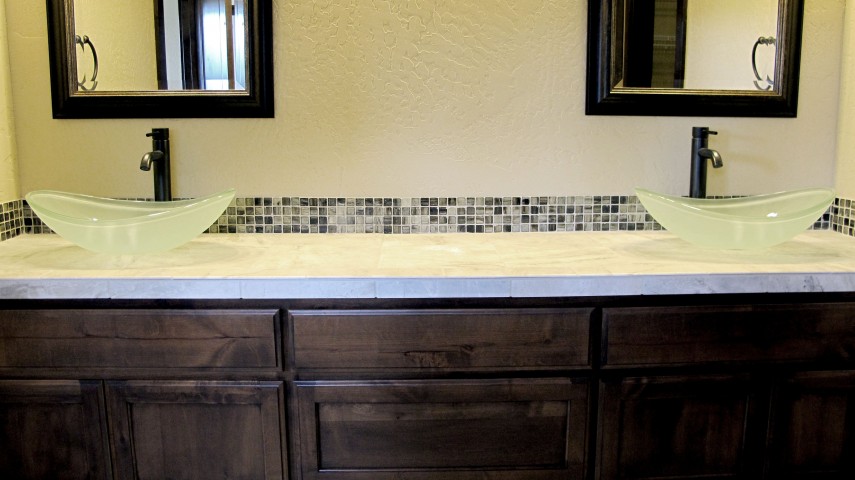 the master bath is clean and contemporary with rustic attributes.  the countertops are porcelain tile made by American olean, the danya series is a beautifully varied and aesthetically pleasing porcelain tile that looks like just like natural stone.  Its smooth finish allows for easy clean up and the non-porous face offers years of maintenance free living.
the backsplash was made by lunada bay and is a rich oriental-inspired mosaic.  Named sumi-e, this 1×1 glass mosaic combines rich colors that blend cohesively with each other.  it's available in two finishes, natural & silk.  the master bathroom shower blends seamlessly with the floor and countertop in coordinating tile accented with the same tile seen in the backsplash.